The Linen House brand was created from a combination of passion for sewing and love for natural fabrics. Our sewing room is located in Łomianki near Warsaw - this is where we send hand-sewn products into the world. In our online store you will find, among others: soft and delicate linen bedding available in various sizes and colors.
Linen House – a brand you can trust

We focus on the high quality of our products. We want you to receive a product that is safe for your health and environmentally friendly. We sew all textiles exclusively from 100% linen fabric, which does not contain any artificial additives. We obtain linen with the Oeko-Tex Standard 100 certificate from a Polish manufacturer.
Products made to individual order

All textiles available in our offer, including linen duvet and pillowcases, are made to individual order with attention to the smallest detail and careful finishing. These are original products that will delight you not only with their beauty, but also with durability. Linen bedding will serve you for many years. Natural fibers are resistant to stretching and abrasion.
Our proposals include various sizes of duvet and pillowcases made of 100% linen. We need a maximum of 5 business days to process a placed and paid order. However, we make every effort to send the parcel with the linen bedding you choose even faster.
Please contact us!
Do you have questions about the offer or want to contact us to place an order for a product in a non-standard size? Let us know what you need! You can call us or send us an e-mail. We respond to all inquiries quickly!
Formy płatności

Sposoby dostawy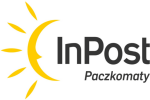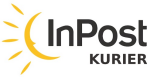 Bezpieczne zakupy
Ta strona używa cookies. Korzystając ze strony wyrażasz zgodę na ich używanie, zgodnie z bieżącymi ustawieniami przeglądarki. Aby uzyskać więcej informacji na temat celu używania cookies i możliwości zmiany ustawień dotyczących cookies kliknij tutaj:
Polityka prywatności