Do you love flowers for their beautiful scent and unique colors? It's just like us! When creating linen bedding collections, we draw inspiration from nature. Get to know our proposals and complete a set of bed linen made of 100% Polish linen.
"Bouquet of Flowers" collection – a wonderful combination of pink and green
Are you looking for bedding that will not only provide you with a peaceful, comfortable sleep, but will also look beautiful in your bedroom? Choose minimalistic but charming linen bed linen. This is an ecological proposition for all nature lovers.
"Bouquet of Flowers" is a collection of natural bed linen in which you will find:
linen duvet and pillowcases in one color: light pink or light green;
linen duvet covers and pillowcases in two colors: light pink and dark stripes, light green and light stripes, light pink and light green.

You can check available sizes on the product card. Remember that if you do not find your preferred size, you can order a pillowcase or duvet from us, which we will sew according to your instructions.
Linen duvet and pillowcases - a choice safe for your health

Bedding made of linen fabric is health-friendly. Does not contain any artificial additives. Its high quality has been confirmed by the Oeko-Tex Standard 100 certificate. It is delicate and airy, allowing the skin to breathe even on the warmest summer night. Its thermoregulatory properties also prove to be extremely useful in winter - natural linen fibers will provide you with thermal comfort while sleeping.
Linen duvet covers and pillowcases are the best choice for people who struggle with allergies. The natural fabric is antibacterial and also prevents the development of dust mites. Because it is very delicate and soft, it does not irritate the skin.
Choose a pillowcase and duvet cover in your favorite color. Decide on a combination of green and pink - invite "Bouquet of Flowers" to your bedroom and decorate the bedroom with bedding whose shades bring to mind your favorite plants.
Formy płatności

Sposoby dostawy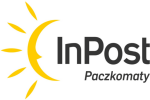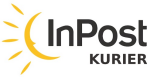 Bezpieczne zakupy
Ta strona używa cookies. Korzystając ze strony wyrażasz zgodę na ich używanie, zgodnie z bieżącymi ustawieniami przeglądarki. Aby uzyskać więcej informacji na temat celu używania cookies i możliwości zmiany ustawień dotyczących cookies kliknij tutaj:
Polityka prywatności