Provide your children with a healthy and peaceful sleep throughout the night thanks to the products we offer. The natural and airy fabric has antiallergic, antifungal and antistatic properties, as well as thermoregulatory properties. As a result, linen children's bedding keeps you warm in winter and keeps you pleasantly cool in summer. Thanks to this, it is successfully chosen all year round. The soft and natural material is also completely safe for babies' delicate skin. For the production of the products we offer, we use only Oeko-Tex Standard 100 certified materials, which come from a Polish manufacturer. It is also a very durable material, resistant to dirt and easy to clean, which can be successfully washed in a washing machine.
Linen children's bedding from Linen House
Due to its minimalist nature, the material not only wonderfully hugs the body, but also looks beautiful on the bed. Children's linen bedding is available in several colors, making it perfect for interiors in any style, especially Scandinavian, boho and rustic arrangements. What's more, we also sew custom-made covers, so if your mattress dimensions are not among the sizes we offer, just contact us. In addition to children's linen bedding, we also offer other products for children, e.g. a play mat. Discover all our suggestions for your child's room and place an order in our online store.
Formy płatności

Sposoby dostawy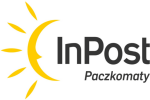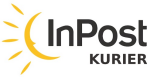 Bezpieczne zakupy
Ta strona używa cookies. Korzystając ze strony wyrażasz zgodę na ich używanie, zgodnie z bieżącymi ustawieniami przeglądarki. Aby uzyskać więcej informacji na temat celu używania cookies i możliwości zmiany ustawień dotyczących cookies kliknij tutaj:
Polityka prywatności