Be amazed by the beauty of the simple, classic cut of a linen duvet cover. This is a universal proposition that will perfectly fit a bedroom in virtually any style. Natural linen fiber is extremely durable and resistant to abrasion.
Classic linen duvet covers at the Linen House store
In our online store you will find a large selection of fashionable colors of linen bedding. We have prepared as many as 12 original proposals, including: snow white, light pink, coral, caramel, blue, sky blue and light green duvet covers. If you want to see what individual shades look like in real life, order a fabric sample with 12 colors - we will send it to you within 24 hours of placing the order.
You will find hand-sewn bedding with a classic cut in eight different sizes. Decide for yourself whether a duvet cover is the best solution:
135x200cm;
140x200cm;
150x200cm;
155x200cm;
160x200cm;
180x200cm;
200x200 cm;
220x200 cm.
It is also possible to order bedding in a different size. Contact us for an exact quote.
Why is it worth choosing a duvet cover from Linen House?
The most important thing for us is the comfort of your rest, which is why we sew our bedding from Polish linen obtained from reliable producers. Certified fabric is a guarantee of the highest quality and safety for you and your loved ones. Linen duvet covers are much more durable than bedding made of other materials. This is a product that will serve you for many years to come.
Thanks to the prior processing of the fabric, natural linen bedding is exceptionally soft and pleasant to the touch. It will wrap you in its gentleness and will not irritate your skin. People suffering from allergies can sleep under it without any worries.
Order your chosen duvet cover in our online store today and we will sew it for you within a maximum of 5 business days.
Formy płatności

Sposoby dostawy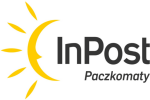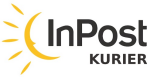 Bezpieczne zakupy
Ta strona używa cookies. Korzystając ze strony wyrażasz zgodę na ich używanie, zgodnie z bieżącymi ustawieniami przeglądarki. Aby uzyskać więcej informacji na temat celu używania cookies i możliwości zmiany ustawień dotyczących cookies kliknij tutaj:
Polityka prywatności