Welcome to our unique category of muslin diapers - the perfect companions for little ones on their daily adventures with care and attention. Our muslin diapers are more than just a practical baby item - they are a symbol of love, care and comfort for your baby.
Why is it worth choosing muslin diapers?
Gentleness and safety: Our muslin diapers are made of the highest quality, natural materials that are gentle to the baby's skin. Muslin is allergy-friendly and does not irritate the skin, which makes it perfect for babies' delicate skin.
Air permeability: Muslin is a breathable material, which is especially important in a diaper. This ensures good air circulation and helps maintain the appropriate temperature of the child's skin, reducing the risk of chafing.
Multifunctional: Our muslin diapers are real all-round helpers. They can be used as nursing diapers, shoulder pads while breastfeeding, baby blankets and even soft sheets.
Stylish design: We offer a wide selection of patterns and colors that allow you to personalize the diapers and give them a unique charm. Our collection is not only practical, but also visually beautiful.
Easy care: Our muslin diapers are easy to clean. They can be washed and dried in a washing machine, which makes daily care easier.
Eco-friendly solution: By choosing muslin diapers, you help reduce the amount of diaper waste and care for the environment.
Browse our muslin diapers category and find products tailored to your baby's needs. We offer high quality, competitive prices and comprehensive customer service to ensure you are completely satisfied with your purchases. Choose muslin diapers that will provide your baby with comfort and convenience at every stage of its development. Give your baby the best by choosing muslin diapers from us!
Brak produktów w kategorii
Formy płatności

Sposoby dostawy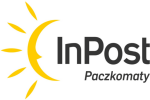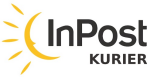 Bezpieczne zakupy
Ta strona używa cookies. Korzystając ze strony wyrażasz zgodę na ich używanie, zgodnie z bieżącymi ustawieniami przeglądarki. Aby uzyskać więcej informacji na temat celu używania cookies i możliwości zmiany ustawień dotyczących cookies kliknij tutaj:
Polityka prywatności