Welcome to the cherry pit muslin hot water bottles category in the Linen House online store! This is a place where you will find a solution for colder days, muscle pain or the need to relax. Our muslin hot water bottles are a combination of the highest quality materials and the natural warmth of cherry seeds, which will provide you with pleasant moments of warm-up and relaxation.
Brak produktów w kategorii
Why is it worth choosing cherry seed muslin hot water bottles from Linen House?
Natural source of heat: Our hot water bottles are filled with dried cherry seeds, which, when heated, give off pleasant heat. This is a natural solution that does not require the use of electricity or a microwave.
Multifunctionality: Our hot water bottles are a versatile tool for relaxation and therapy. You can use them to soothe muscle pain, warm you up on cold days or simply as a cozy companion while you rest.
Delicacy of muslin: The cover of the hot water bottle is made of soft and pleasant to the touch muslin, which is gentle to the skin. This is a material that will make your experience not only warm, but also comfortable.
Safety and durability: Our hot water bottles are carefully made of durable materials, which guarantees their long-term use. Cherry pits do not spoil and the cover is easy to clean.
Design and variety: We offer various patterns and colors of muslin hot water bottle covers, allowing you to match them to your style and preferences.
Easy to use: Heating the hot water bottle is simple. Just heat it in the oven or on the radiator and then enjoy the natural warmth for a long time.
Our muslin cherry pit hot water bottles are a perfect gift for yourself or a loved one. They will provide you with pleasure, comfort and blissful relaxation anytime, anywhere. Check out our category and choose your favorite hot water bottle, which will become an inseparable element of your daily relaxation ritual. Linen House cares about your comfort and well-being!
Formy płatności

Sposoby dostawy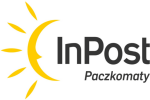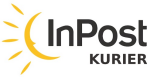 Bezpieczne zakupy
Ta strona używa cookies. Korzystając ze strony wyrażasz zgodę na ich używanie, zgodnie z bieżącymi ustawieniami przeglądarki. Aby uzyskać więcej informacji na temat celu używania cookies i możliwości zmiany ustawień dotyczących cookies kliknij tutaj:
Polityka prywatności