Muslin bedding is an exceptionally delicate and pleasant category of bedding that is becoming more and more popular due to its numerous advantages. Muslin bedding is made of a light, breathable material that is usually made of cotton or bamboo. Here are some features that characterize muslin bedding:
Exceptional comfort: Muslin bedding is extremely soft and delicate to the touch, which makes sleeping on it extremely pleasant and relaxing.
Breathability: Thanks to its structure, muslin bedding is very breathable, which means it maintains the appropriate temperature during sleep. This is especially important in summer when we want to avoid overheating.
Durability: The muslin material is durable and wear-resistant, which means these bedding can last for many years.
Aesthetics: Muslin bedding is often available in a wide range of colors and patterns, allowing it to suit any bedroom style.
Easy care: Muslin bedding is usually easy to care for and is machine washable, making it easy to keep clean.
Skin-friendly: Due to its softness, muslin bedding is often recommended for people with sensitive skin, as it minimizes the risk of irritation.
Size availability: Muslin bedding is available in various sizes, allowing it to fit any bed.
Overall, muslin bedding is an excellent choice for those who value comfort and quality of sleep, as well as aesthetics in the bedroom. Its lightness and airiness make it perfect for summer nights, but it will also work well all year round.
Brak produktów w kategorii
Formy płatności

Sposoby dostawy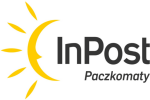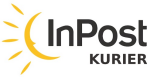 Bezpieczne zakupy
Ta strona używa cookies. Korzystając ze strony wyrażasz zgodę na ich używanie, zgodnie z bieżącymi ustawieniami przeglądarki. Aby uzyskać więcej informacji na temat celu używania cookies i możliwości zmiany ustawień dotyczących cookies kliknij tutaj:
Polityka prywatności