Every time you come back from a holiday spent at the seaside, do you immediately start missing the blue sky and the soothing sound of the waves? Thanks to our "Night Sea" collection, you will make your holiday memories stay with you longer. Get to know our proposals and fall asleep snuggled in soft linen bedding.
Linen duvet and pillowcases
The Night Sea collection includes selected models of linen bedding in gray and blue. Here you will find linen duvet and pillowcases whose style brings to mind an evening walk on the beach. Delicate blue is associated with a calm sea during a storm, while the natural wrinkles on the fabric in a shade of dark gray are like rough waves during a storm.
The "Night Sea" collection includes, among others:
classic linen duvet and pillowcases – dark gray and blue;
two-color linen duvet and pillowcases - a combination of blue and dark gray, dark gray and dark stripes, as well as blue and light stripes.
These shades harmonize perfectly with both traditional and modern bedroom decor. They match perfectly with white and cream walls, as well as with natural accessories made of wood.
Natural linen – a fabric you will love
Linen fabric is unique - delicate, airy and pleasant to the touch, and at the same time extremely durable and resistant to abrasion. Bedding made of linen will serve you for many years.
Thanks to its thermoregulatory properties and excellent moisture absorption, it will provide you with a comfortable sleep at any time of the year. Linen bed linen is suitable for allergy sufferers and people with skin prone to irritation.
Don't wait until your next holiday - you can have a taste of the night sea in your bedroom today. Add the selected product to the cart, specify its parameters, and we will sew the order for you within a maximum of 5 business days.
Formy płatności

Sposoby dostawy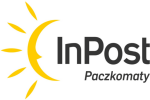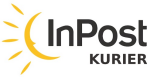 Bezpieczne zakupy
Ta strona używa cookies. Korzystając ze strony wyrażasz zgodę na ich używanie, zgodnie z bieżącymi ustawieniami przeglądarki. Aby uzyskać więcej informacji na temat celu używania cookies i możliwości zmiany ustawień dotyczących cookies kliknij tutaj:
Polityka prywatności