Linen 100%
We sew all products with 100% stonewashed linen from a Polish manufacturer - there is no room for exceptions here! For your safety and the good of the natural environment, we only use materials with the Oeko-Tex Standard 100 certificate, confirming their highest quality and lack of substances harmful to your health.
Our offer includes 12 colors of fabrics with a weight of approximately 152g/m2. This is the perfect thickness of the material for bedding - it is not too heavy and it is not a flimsy curtain either.
Our fabrics are delivered on beams up to 154 cm wide, therefore, some products with a larger surface may have little visible stitching. This does not affect the quality of our products in any way and even makes them unique.
Washing, drying and ironing recommendations:
wash linen fabric at a maximum temperature of 40°C with mild detergents;
do not use bleach or other preparations containing chlorine;
After washing, shake off linen textiles and hang them to dry, avoid direct exposure to sunlight;
if necessary, iron the linen fabric on the wrong side, heat the iron to a maximum temperature of 200°C.
Formy płatności

Sposoby dostawy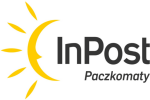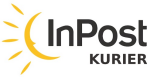 Bezpieczne zakupy
Ta strona używa cookies. Korzystając ze strony wyrażasz zgodę na ich używanie, zgodnie z bieżącymi ustawieniami przeglądarki. Aby uzyskać więcej informacji na temat celu używania cookies i możliwości zmiany ustawień dotyczących cookies kliknij tutaj:
Polityka prywatności