Invite some sweetness to your bedroom. Discover our unique "Something Sweet" collection! You will find linen duvet covers and pillowcases in delicate, perfectly harmonizing shades. It is a fashionable and practical accessory that will make your bedroom decor even more original.
Energizing colors in your bedroom
The inspiration to create the "Something Sweet" collection was a delicious caramel and fruit dessert. However, this offer is not only for those with a sweet tooth! It will suit a bedroom decorated in both boho and rustic style. It fits perfectly with natural, wooden interior design elements.
We have prepared some suggestions for you:
classic linen duvet and pillowcases – coral and caramel;
double-sided linen duvet and pillowcases – you can choose from several color variants, including: coral and dark stripes, caramel and light stripes, caramel and coral.
Linen duvet and pillowcases are available in several standard sizes. It is possible to sew bedding to size - contact us for pricing details.
Fashionable duvet and pillowcases made of 100% linen

Be amazed by the fashionable colors and unique properties of linen fabric. Thanks to prior thermal treatment, it is soft, pleasant to the touch and does not cause irritation even on sensitive skin.
However, don't let its delicacy fool you. Natural linen fibers are durable and resistant to abrasion. Despite repeated washing, you will still be able to enjoy bedding that will look as if it had just sprung from a needle and thread. Linen bedding is made of 100% natural fabric. It does not contain any harmful substances.
Order your chosen linen bedding today and we will sew it for you within a maximum of 5 business days.
Formy płatności

Sposoby dostawy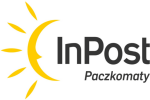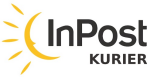 Bezpieczne zakupy
Ta strona używa cookies. Korzystając ze strony wyrażasz zgodę na ich używanie, zgodnie z bieżącymi ustawieniami przeglądarki. Aby uzyskać więcej informacji na temat celu używania cookies i możliwości zmiany ustawień dotyczących cookies kliknij tutaj:
Polityka prywatności