The "Freshness of nature" collection is a proposition for people who value the beauty that comes from simplicity and minimalist design. The universal combination of classic white and linen in a natural shade means that the selected bedding will perfectly match any interior design. Choose a timeless solution that will provide you with a comfortable sleep!
Natural colors in your bedroom
In the "Freshness of Nature" collection you will find duvet covers and pillowcases with a classic, simple cut. You can choose bedding in the color of natural linen or classic white. These proposals will fit perfectly into the Scandinavian decor of your bedroom. They will also be a perfect addition to boho-style rooms.
Another proposition we have prepared for you is fashionable double-sided bedding made of 100% linen in two colors: snow white and dark stripes, a natural shade of linen and light stripes, snow white and natural. All linen duvet and pillowcases are tied with practical strings. Thanks to this, you can be sure that no button will be lost in the washing machine.
Duvet and pillowcases made of natural fabric

When making purchasing decisions, are you concerned about the natural environment? Are you looking for ecological materials that are safe for your health? If, like us, you believe that the type and quality of the fabric influences your sleep comfort, then linen pillowcases will be the best solution.
Linen fibers have excellent thermoregulatory properties. In hot summer, the natural fabric allows the skin to breathe and gives a feeling of blissful coolness. In winter, it provides pleasant warmth, so you don't get cold. It is friendly to sensitive skin, so it can be used to make children's bedding.
Choose your dream linen bedding from the "Freshness of Nature" collection and we will sew it for you in just 5 business days. If you have any questions, please contact us!
Formy płatności

Sposoby dostawy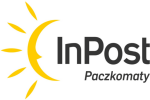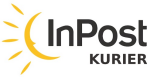 Bezpieczne zakupy
Ta strona używa cookies. Korzystając ze strony wyrażasz zgodę na ich używanie, zgodnie z bieżącymi ustawieniami przeglądarki. Aby uzyskać więcej informacji na temat celu używania cookies i możliwości zmiany ustawień dotyczących cookies kliknij tutaj:
Polityka prywatności