The only thing you need to fall asleep peacefully in Morpheus' arms is a blue sky? If so, check out our "Lightness of Heaven" collection. The inspiration for its creation was the colors of blue skies, which change depending on the season or weather. The sky on a cloudless spring day delights us with its blue, and just before a summer storm, various shades of gray begin to appear.
Invite "The Lightness of Heaven" to your bedroom
Fall asleep and wake up every day surrounded by the delicate colors of linen bedding. Choose a shade that matches your bedroom. In the "Lightness of Heaven" collection you will find, among others:
single-color, classic linen duvet and pillowcases with a delightful minimalist design - blue and light gray;
double-sided duvet and pillowcases made of 100% Polish linen - a combination of fabrics in two fashionable shades: blue and light stripes, dark stripes and light gray, light gray and blue.

Complete your dream bedding set made of linen. Choose pillowcases that will fit your duvet and pillows. The most popular sizes of bed linen are available in our online store. We will sew custom-made bedding for you upon individual order.
Discover the unique softness of linen bedding

Feel like in heaven in your own bedroom! We pre-process the linen fabric. Thanks to this, natural fibers gain exceptional softness that will hug you every night. Linen bedding is pleasant to the touch and airy - you will appreciate its advantages, especially in summer. In addition, it absorbs moisture very well and has antibacterial and antiallergic properties.
The natural appearance of linen duvet and pillowcases fits perfectly into both classic and modern interior styles. The bedding does not require ironing - delicate creases add charm to it.
Formy płatności

Sposoby dostawy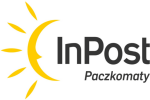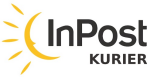 Bezpieczne zakupy
Ta strona używa cookies. Korzystając ze strony wyrażasz zgodę na ich używanie, zgodnie z bieżącymi ustawieniami przeglądarki. Aby uzyskać więcej informacji na temat celu używania cookies i możliwości zmiany ustawień dotyczących cookies kliknij tutaj:
Polityka prywatności